The requirement for quality service.
Pilot'Ag is located in Annecy, heart of the Alpes, in the triangle Lyon – Geneva – Turin,
halfway between Paris and the south of France/cote d'Azur.
This strategic location allows for excellent cultural and commercial exchanges.
1995: Creation of Pilot AG by 2 cabinetmakers from the group André Paccard: Pascal Jacquemier and Pierre Rose. Installation in a local office/workshop of 350 m2 in Cran Gevrier / Annecy . The first years are devoted to renovations of furniture and small arrangements for shops and apartments.
1997: Hiring of 1st employee, nowadays the right arm of the Direction.
2000: 6 employees, Pilot'Ag moves to a nearby 800 m2 building and signs more and more important and prestigious contracts. Hotel Georges V, headquarters and luxury apartments in Paris and Monaco.
2007: 12 employees. Pilot AG moves to Seynod/Annecy in a workshop of 1300 m2 with modern equipment and high-pressurized cabins to meet a growing demand for finishes: high gloss lacquers and varnishes, resins and metallization. The company is supported by various suppliers/partners (glazer/upholsterer/metalworker) to offer interiors on "turnkey" basis (excluding fluids).
The company signs contracts entering its first two foreign markets: Switzerland and Morocco.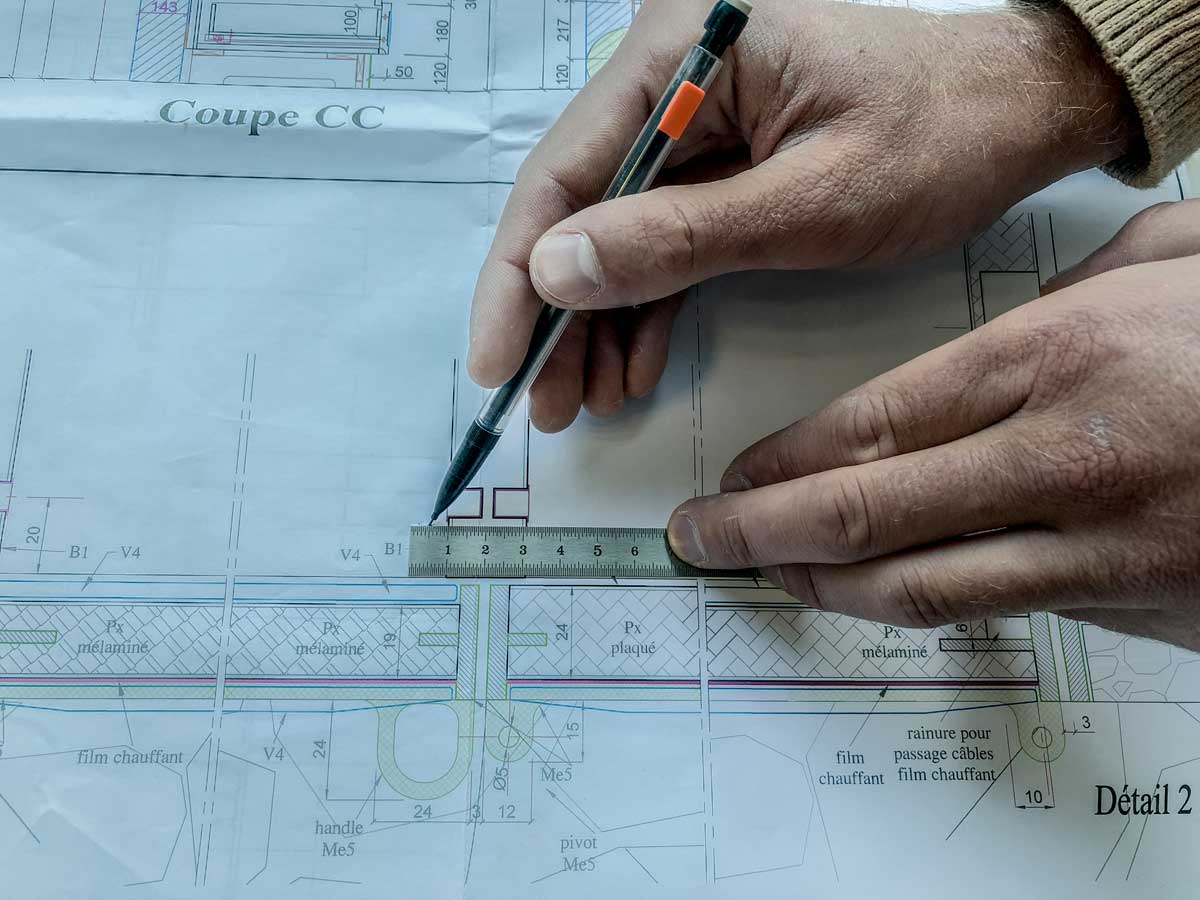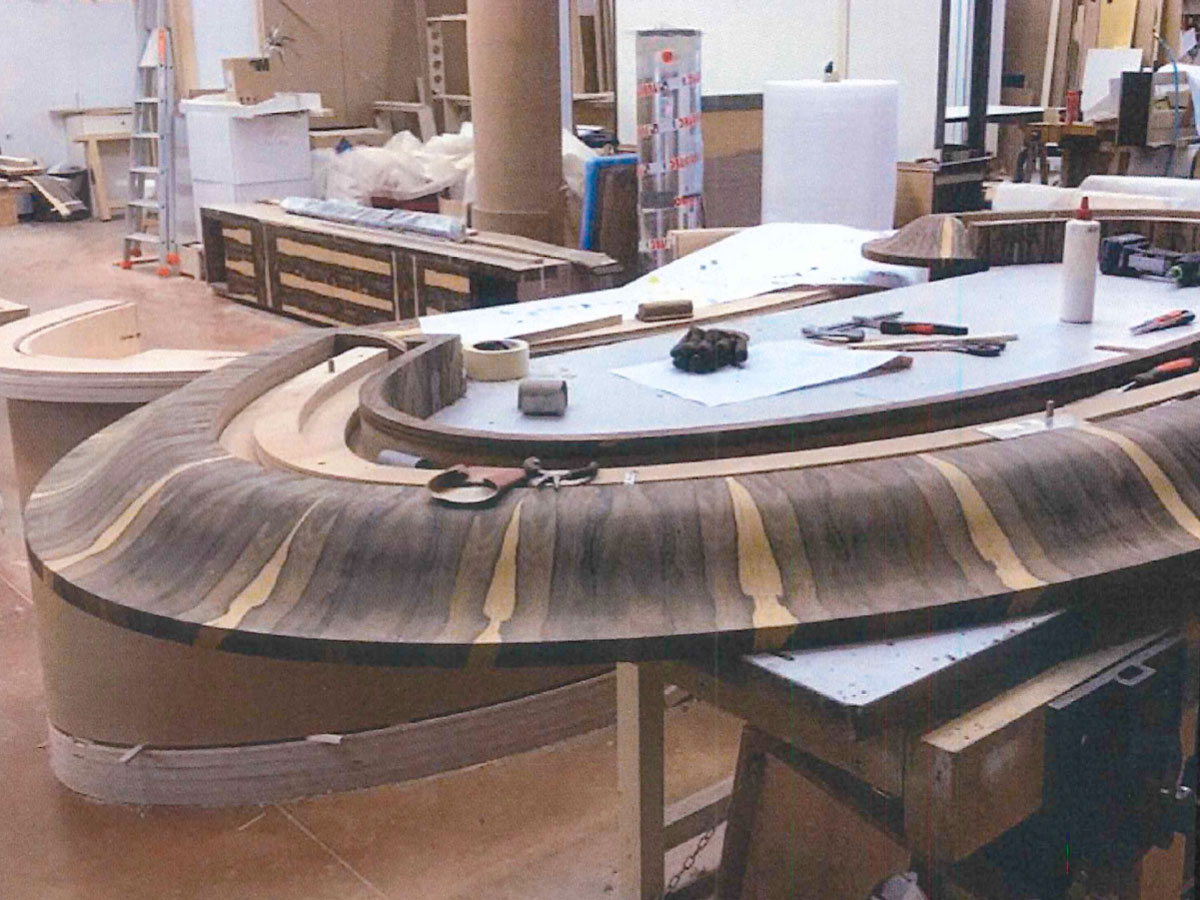 2015: 18 employees, with  essentially residential markets (France, Switzerland, Monaco, UK, USA, Angola, Egypt, Morocco, Dubai ….). The demands are more and more particular and complex.
The insertion and inlay of precious metals, chrome, stones, shagreen, shells, leather, fabrics, and incorporation of LEDs and electrical devices, allow the realization of unique pieces, perfectly accomplished.
2018: 21 employees, Pilot AG expanded its premises of 350 m2 and invested in a new cabin oven in order to develop new finishing processes. Arrival of Julien Jacquemier (present in the company since 6 years) at the head of Pilo AG and retirement of Pierre Rose.
A new wind blows on the company. Pascal Jacquemier will accompany his son for a few more years before retiring.
2022: 25 employees, Pilot AG acquires the neighbouring building and creates a connecting building. The workshop increases to 2,000 square meters and 250 square meters of clear and well arranged offices. A 5-axis CNC offers new possibilities to the company.